Thang Loi Da Nang provide security system for families. As the leading security protection service provider in Da Nang in the last 15 years, Thang Loi Da Nang Security Service JSC has hundreds of large and small customers with unique needs. There are customers who need only one 24/24 security location, but there are also customers who need 200-300 personnel to operate security for 1 day. No matter what size, security is easy, difficult, flexible or fixed, our company always responds well to customers. Thang Loi Da Nang Security Services Joint Stock Company is the leading and trusted unit of customers. Not only in Da Nang market, but the company also serves customers in the markets of Quang Nam, Hue and Quang Ngai ....
Thang Loi Da Nang security services provides online security system for families
Are you really assured of the safety of your whole family? Come to Thang Loi Gallagher, we will work with you to build the peace for your family. A security solution and smart security control equipment installation will be designed to best suit your home.

You will completely feel comfortable from the security controls in your home, without the feeling of being watched or inconvenient. All are controlled remotely and integrated into a common management system, your task is only to turn on and off the system when you need and feel secure to enjoy the moments of rest with family members. When you invest in a security system from Thang Loi Gallagher, your home will be a safe haven, it will give you complete peace 24 hours a day, 7 days a week, 365 days a year.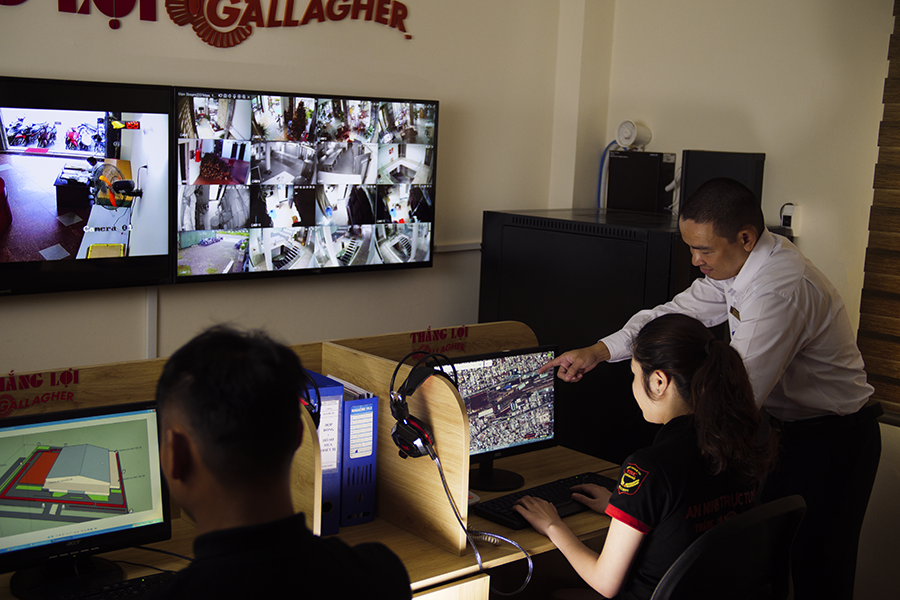 SERVICE PACKAGES OF THANG LOI DA NANG - HOME SECURITY SYSTEM.
Thang Loi Da Nang will be with you to create peace of mind about relatives and property. A security solution and smart security control equipment installation will be designed to best suit your home.
Home Basic- Basic home security system
This is the package providing basic intelligent security electronic devices monitored by Thang Loi Gallagher security center and QUICK RESPONSE team to handle situations when incidents occur.
Home Plus - Modern home security system
The service package has additional security equipment to protect multiple layers of your home under the supervision of the security center Thang Loi Gallagher and the FAST RESPONSE team to handle the situation when an incident occurs.
Home Luxury - Comprehensive home security system
Serve all security equipment required by the landlord, connect to Gallagher Victory Security Center, the QUICK REACTION patrol and handle the situation when something happens.
THANG LOI DA NANG SECURITY SERVICES JOINT STOCK COMPANY
Add: No. 50A Yen Bai St., Hai Chau 1 Ward, Hai Chau Dist., Da Nang
Điện thoại: 0914.196.614
Fanpage: Bảo vệ Thắng Lợi Gallagher
Email: info@thangloidanang.com.vn